Tuesday, March 31st, 2020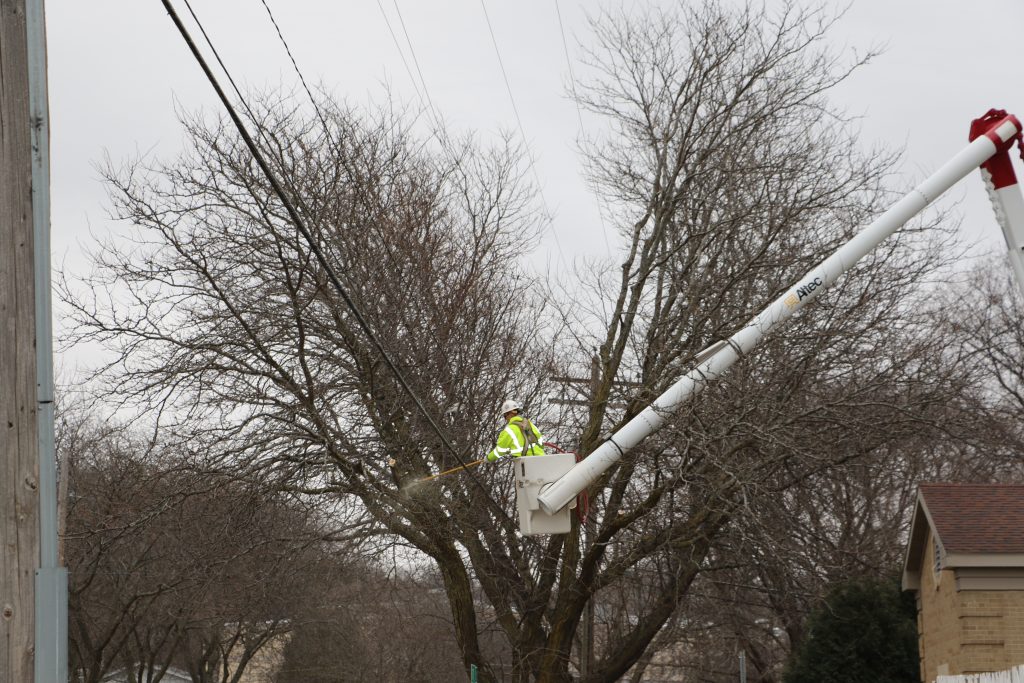 Rochester Public Utilities (RPU) will spend nearly $1.4 million this year on proactive tree trimming and vegetation management. In 2020, RPU plans to do proactive trimming along 17 different feeders. Within the map, two types of trimming areas are shown, Planned and Proposed. Planned areas, , will be trimmed in their entirety along the depicted areas. Proposed areas, , will be trimmed at priority locations within the depicted areas.
What Customers should know about tree trimming:
Safety and system reliability are the reasons for RPU tree trimming.
RPU will send a mailing,connect with you in person at your door, or leave a door hanger to affected neighborhoods in order to communicate what work is being done and when.
It is important to stay a safe distance away from the coned-off work zones while trimming is being done.
All tree trimming should be done by a licensed and certified tree trimming professional.
Follow the link below for a real-time map of RPU tree trimming locations scheduled or currently being trimmed.