Re: Recent mailing for water service protection
RPU has been made aware of a recent mailing from a company stating that they are able to offer a protection service for residential water service. This is not, in any way affiliated with RPU.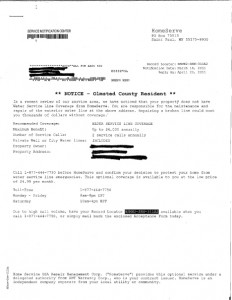 RPU offers and stands behind it's own water protection service called Service Assured®. For a low monthly fee of $1.99, you can enjoy convenience, affordability, and peace of mind knowing that your service will be restored at no charge to you if it does break down.
Call RPU or sign up online today!