2008 Environmental Achievement Award Nominations Needed!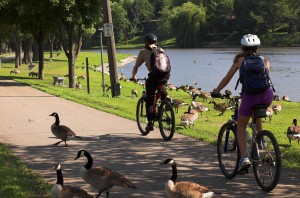 RPU, along with Olmsted County are seeking nominations for the 2008 Environmental Achievement Awards. Nominees may include community members, businesses, or organizations that have made a significant contribution to environmental quality in Olmsted County.
The awards ceremony will be on January 22, 2009 at the Rochester Golf and Country Club. Winners will be noitified by mail or phone prior to the event.
http://www.rpu.org/environment/environmental_awards/Default.htm