Prepare your water pipes for the cold weather this winter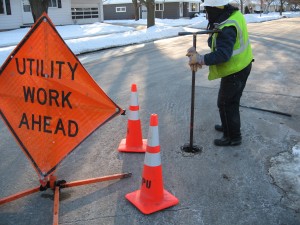 Before we know it, the outside temperature will dip down into the single degrees as another Minnesota winter approaches. When we have a long string of cold winter days, the frost line deepened and makes conditions ideal for water services to freeze. Now is the time to prepare your homes water service to better ensure that your water service isn't affected this winter.
First and foremost, I would recommend signing up for Service Assured®. Service Assured® can help cover costly repairs due to the harsh affects of the Minnesota winters on your water service (some restrictions apply).
If you've experienced frozen water services in the past, or know your service is susceptible to freezing, begin monitoring the temperature and condition of your water this winter, indian tadalafil.
Taking your water's temperature and making sure it looks "healthy," are simple ways to avoid a costly problem. If the water temperature reaches 35° Fahrenheit, or if water sporadically appears rusty, then the water service could be in danger of freezing.
To reduce the possibility of a water service giving in to the cold weather, let a tap or faucet flow continuously with the water stream about as wide as a pencil. This will allow about one-quarter gallon per minute to run through the pipes in a home, thus reducing the likelihood of a freeze-up of the water service. This step may also prevent the freezing of sewer services.
If you live in a mobile home, you should consider adding insulation to your water pipes as a more effective solution to prevent freezing.
Preparing now could help to keep your water service safe and save you from a headache later this winter.