RPU raises over $26,000 for the United Way of Olmsted County
Rochester Public Utilities (RPU) employees raised a resounding grand total of $26,776.32 for the local United Way over a five month long internal employee campaign.
The RPU campaign total far surpassed the original goal set at $25,200. Over 60 percent of RPU employees participated in the campaign. A number of events were held at RPU throughout the campaign to draw awareness and to make the fundraising fun and interactive for employees. A silent auction, lunch events, root beer floats, a bean bag competition, and a mini golf competition all contributed to the fun and fundraising.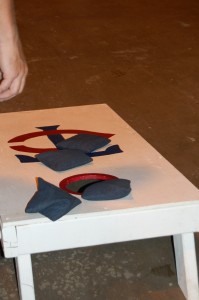 Friendly bean bag competition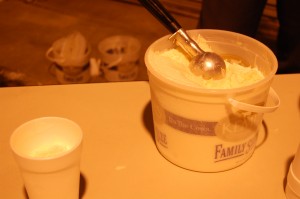 Root beer floats for the United Way
"Supporting the United Way of Olmsted County has been a tradition for RPU for many years. Through our fundraising campaign, we are helping to support many local programs and organizations that really make a positive difference in the community, said Larry Koshire, RPU General Manager.
To learn more about the United Way of Olmsted County visit www.uwolmsted.org or for more information on RPU visit www.rpu.org.
About Rochester Public Utilities
As the municipal utility of Rochester, Minn., for more than 110 years, RPU provides high-quality and reliable electricity to over 47,000 customers.  Water customers number more than 36,000.  RPU continually investigates innovative technologies to help customers realize the best value from the services they receive.  Current initiatives include fuel cell research, wind power, and photovoltaic offerings.
###