Road construction near RPU service center starting July 7
Starting on Monday, July 7 road construction will begin along parts of East River Road in front of the RPU service center. The road construction project is scheduled to go through early November.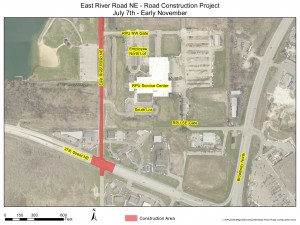 Access to the RPU service center will be available for a majority of the project. We will post any times that we are made aware of that will limit access. If you are visiting the RPU service center, please use additional caution in the work zone.
Please remember that you can pay your RPU bill, without having to come into the RPU service center.