Wednesday, October 22nd, 2008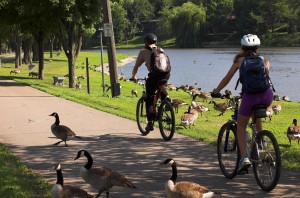 Do you know of a group, organization, or business in Olmsted County that has made a positive environmental impact in the community? Nominate them by Friday, October 24 for an Environmental Achievement Award, presented by RPU and Olmsted County.
The goal of the awards program is to promote innovative approaches to environmental challenges, encourage environmental thinking in business and farm decision making, and develop an environmental and conservation ethic in Olmsted County.