Tuesday, November 22nd, 2011
Letters recently mailed to Rochester residents advertising home water service protection are in no way affiliated with RPU. The letters state that residential customers can cover their home water service for a monthly fee through Home Serve.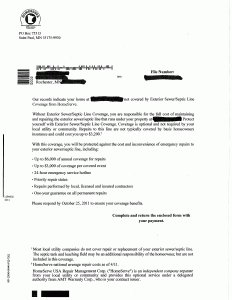 RPU has a program called Service Assured® to cover underground utility repair for both electric and water services. Service Assured® is available to RPU residential customers living in single-family homes or single-owner duplexes, and some townhome associations, individual twinhomes, and triplexes where each unit has its own service line.