Friday, February 15th, 2019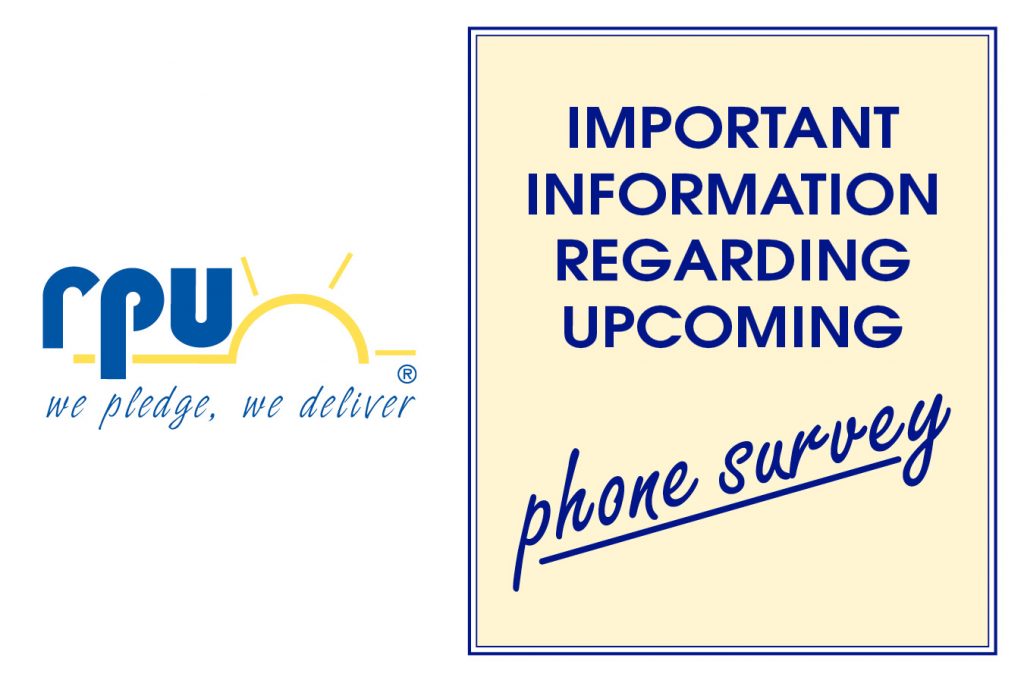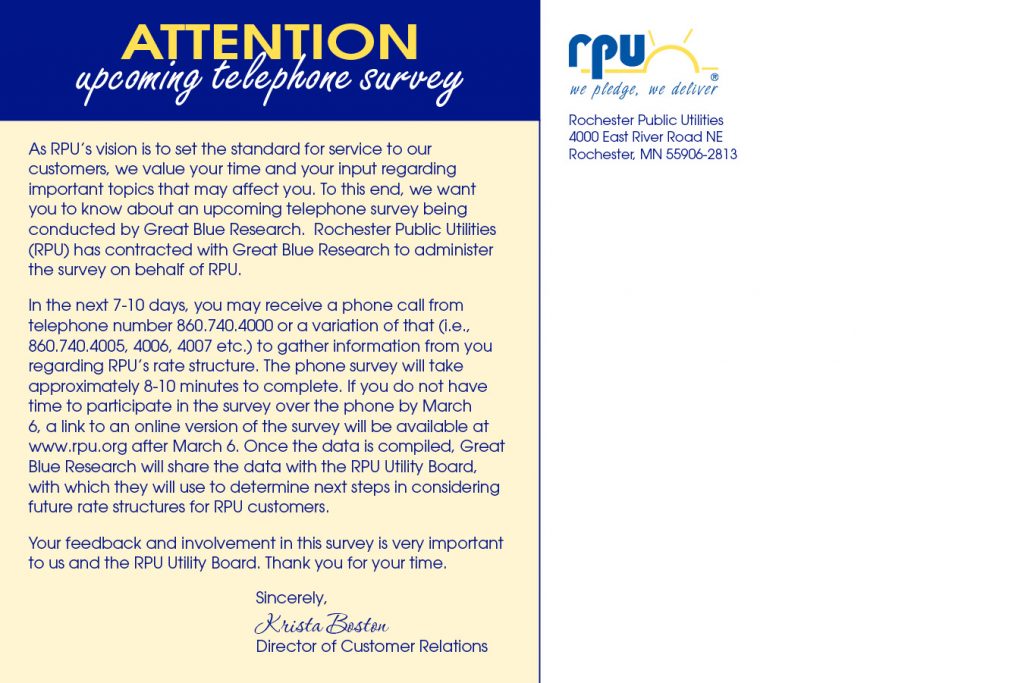 Q- Who is doing the survey?
RPU has hired GreatBlue Research to facilitate the phone survey and online survey.
Q- What is the point of the survey?
The RPU Utility Board wants to gather feedback from residential customers about their level of understanding and support for different types of rate structures.
Q- What are the rate structures that GreatBlue Research will be asking about?
The Flat Rate Structure with monthly customer charge entails a consistent rate for electricity use at any time of day, resulting in a lower cost for low energy users.
Time of Use Rates charge customers higher rates for using electricity during peak times and lower rates during off-peak times, providing customers with options to reduce their bill by modifying their behavior.
The Block Rate charges customers based on changing levels of energy consumption – customers who use more energy will be charged at a higher rate, resulting in an increased cost to high energy users.
The Inclining Customer Charge bills customers a monthly fee that doesn't change based on usage. The more electricity a customer uses, the higher the monthly charge, but the cost per kilo watt hour will not change, yielding a lower cost for low energy users.

Q- What is the window of time that they will be calling RPU customers?
GreatBlue Research will be calling customers from February 20th to March 6th.
Q- How long will the phone survey take?
The phone survey will take approximately 8-10 minutes.
Q- How will I know if it is Great Blue Research calling me?
GreatBlue Research will show up on caller ID and the phone number will be 860.740.4000 or a variation of that (i.e., 860.740.4005, 4006, 4007 etc.).
Q- What if I'm not able to find time to do a phone survey, but would like to provide feedback still?
An online survey link will be available on the RPU website after March 6th.