Wednesday, August 19th, 2009
RPU Cuts Costs to Provide Price Pressure Relief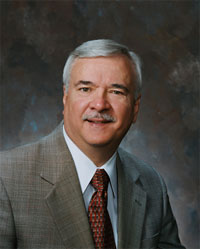 RPU General Manager Larry Koshire
In the face of declining sales and uncertain economic times, we at RPU are taking steps to keep rates down.  In March, we announced a proactive plan to make budget cuts and have called on our employees to find ways to cut costs and trim budgets over the next two years.  They have risen to the challenge and identified approximately $5 million in budget reductions in 2009 and are holding operating costs to the reduced 2009 budget for 2010.   At the City Council meeting on August 17, 2009, the council accepted a proposal offered by the five Directors at RPU and myself to allow 12 furlough days and no merit increases in 2010 for the executive team.  This will allow us to temporarily reduce some of the labor costs until the economy improves.
We are very aware of the tough choices our customers are making and want to do everything possible to minimize rate impacts on you and be good stewards of your money and your environment.
The 2009 budget was developed and set in late 2008 when the financial institutions were starting to collapse and on the leading edge of the current economic downturn.  Since that time, the economy has continued to slow, along with a decline in wholesale markets and commodity sales.  With the anticipation of continued economic challenges into 2010, we are taking measures to remain fiscally sound in these uncertain times while maintaining a high level of reliable service.
We are also dedicated to helping customers get through these tough times.  If you are having trouble paying your bill, we have options that may help you.  These options include several payment assistance programs, including installment pay arrangements.  We also have a budget pay option that lets you pay the same amount each month.
If you are looking to lower your bill, turn to our Conserve & Save program to provide you with practical, easy ways to save and use energy more efficiently.  In addition, we have rebates available and other low or no-cost tips that can help. 
RPU is a community owned utility, which means our customers are also our owners.  By working with you to conserve both water and energy and looking for more ways to reduce costs, we will all benefit by holding down rate increases.
Sincerely,
Larry Koshire
General Manager