Wednesday, August 29th, 2012
Rochester residents have recently started to receive letters from HomeServe offering water service line coverage. This is NOT affiliated with RPU in any way.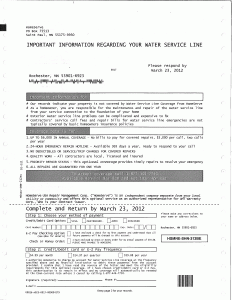 RPU has service coverage available called Service Assured®. Water service cover is $1.99 or $2.99 for both water and electric coverage.
Sign up for Service Assured® today!