Arbor Day Celebration moving to RCTC Field House
Due to cold conditions expected and possible inclement weather, Rochester Public Utilities (RPU), with partners Maier Tree & Lawn and Rochester Park and Recreation, will host the 13th Annual Arbor Day Celebration on Friday, April 24 from 11 a.m. to 1 p.m. at the RCTC Field House.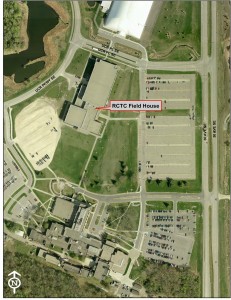 The fun and free community event will feature a variety of activities and displays that will include: A tree giveaway of 1,000 trees, a free lunch of hot dogs, corn on the cob, chips, cookies, and soda will be provided (while supplies last), and live music from Paul Mayasich and his band, Real American Made Music. Tree experts will also be on hand to answer questions on tree planting and care, along with many other vendor displays.
Children will be able to enjoy Smokey Bear, balloonists, a scavenger hunt, temporary tattoos, bean bag toss, and much more!
At noon, an awards ceremony will honor Rochester elementary school students who were selected as finalists of the Arbor Day poster contest, as well as this year's overall winner, Nicole Yang, a second grader at Churchill Elementary. Nicole will receive a $100 Barnes & Noble gift card, her winning poster will be featured in advertising, and a tree will be planted in her honor at Churchill Elementary School at a later date.
Co-Sponsors of this year's event include: Hy-Vee, Minnesota Energy Resources, Sargent's Gardens, and Seneca Foods.
Participants include: Boys & Girls Club of Rochester, Minnesota Department of Natural Resources, Olmsted County Environmental Resources, Olmsted Soil & Water Conservation District, Quarry Hill Nature Center, Rochester Public Library, Rochester Public Works, and Zumbro Valley Audubon.
RPU line crews will also be partnering with Rochester Park and Recreation on a tree planting for The Right Tree in the Right Place program beginning at 8 a.m. Approximately 62 compatible trees under power lines will be planted along 16th St. S.E. (from 3rd Ave. S.E. to 11th Ave. S.E.).
Also, Rochester has been chosen as the site for the 2016 State Arbor Month Celebration. More details to come on this event.
For specific questions or concerns regarding the change in venue, please contact Tony Benson at 507-280-1534 or 507-398-7250.
About Rochester Public Utilities
As the municipal utility of Rochester, Minn., for more than 110 years, RPU provides high-quality and reliable electricity to over 50,000 customers.  Water customers number more than 36,000.  RPU continually investigates innovative technologies to help customers realize the best value from the services they receive.  Current initiatives include fuel cell research, wind power, and photovoltaic offerings.
###