Frost line dips to near five feet deep in places throughout town
When the frost lines gets to where it is now, it can mean only one thing- conditions are right for freezing water mains and water services to the house. Those customers who have experienced frozen water services in the past, or who know their service is susceptible to freezing, should begin monitoring the temperature and condition of their water.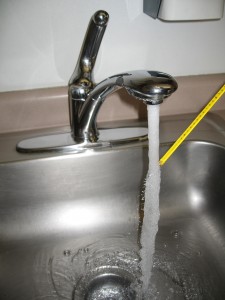 Taking your water's temperature and making sure it looks "healthy," are simple ways to avoid a costly problem. If the water temperature reaches 35° Fahrenheit, or if water sporadically appears rusty, then the water service could be in danger of freezing.
To reduce the possibility of a water service giving in to the cold weather, let a tap or faucet flow continuously with the water stream about as wide as a pencil lead. This will allow about one-quarter gallon per minute to run through the pipes in a home, thus reducing the likelihood of a freeze-up of the water service. This step may also prevent the freezing of sewer services.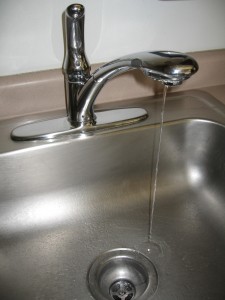 The cost of constantly running one-quarter gallon per minute is about $10.30 per month, osta viagra netistä. Customers who turn on their water for this purpose should call RPU at 280-1500 to discuss the increased water usage.
Customers who live in mobile homes should consider an alternative to preventing frozen services, since a small stream of water may cause sewer pipes to freeze. Adding insulation and/or heat tape to the water pipe may be a more effective solution.